My husband and I had made plans to travel all over Texas to visit family and friends this week, but our plans got smushed when the truck had to get unexpected repairs on it. That ended up wiping out what money we had saved to travel.
So to make up for it we decided to go camping on Sunday night at Lost Maples State Park. It is about an hour from were we live and very pretty. It was drizzling/raining both days, but nothing too bad. We did have a nice time, just kicking back and relaxing. Plus, I got to play with my camera!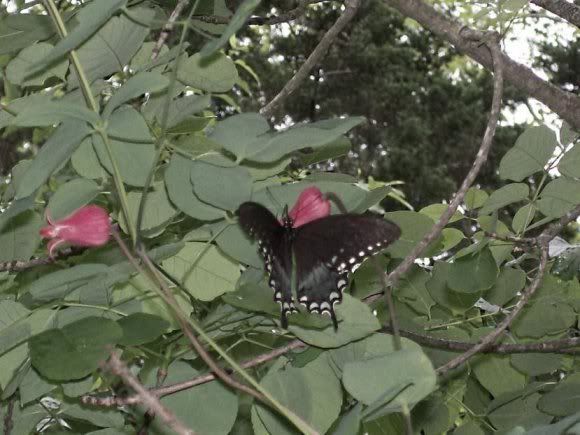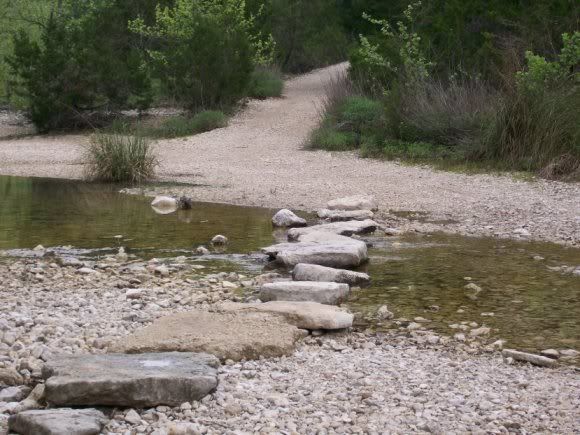 Lost Maples is known for its fall foliage, but in spring it is just as pretty in it's own way. It has great hiking trails, fishing, camping, and so on. If you get the opportunity to go, I really suggest it!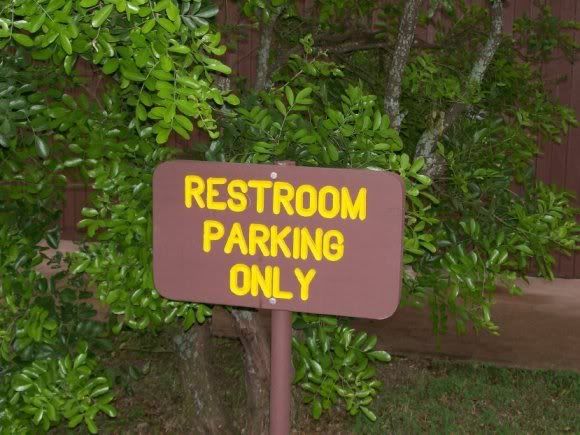 There is only one thing there that bothered me.... why is it that only the restroom can park there? I don't get it.
Another small trip we took was on Thursday, when we made rounds to buy books and then go to a minor league baseball game.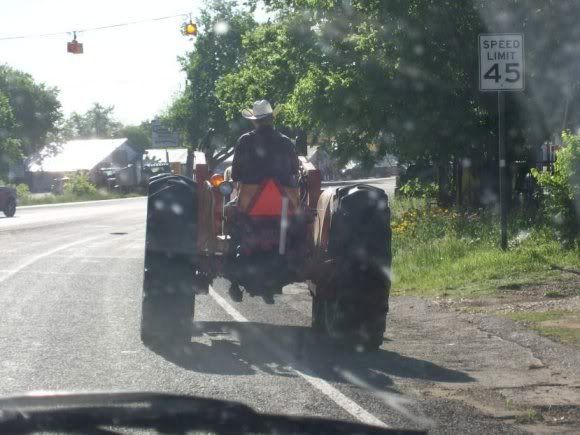 Before we even got to San Antonio, we had to wait on this guy....not really that uncommon in small town Texas. I am sorry about the dirty windshield that I had to take these pictures through, I didn't want to hang my head out the window...it would have been awkward.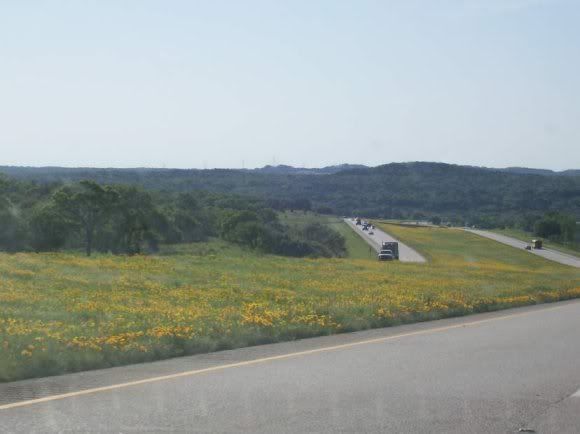 We live in a very pretty part of Texas. This is just on I-10 East between Kerrville and San Antonio. The bluebonnets are already going away, but we still have all the yellow wild flowers going strong. Again, forgive the dirty windshield that this picture had to be taken through. I eventually convinced my husband to clean it when we stopped for gas.
Interesting sights and signs along our journey:
The town of Welfare, Texas is next to Comfort,Texas....go figure.
ACK! Look out! Imagine dozing on the way and waking up to see this!! Luckily, I was aware of it the whole time and knew it was just a truck being towed.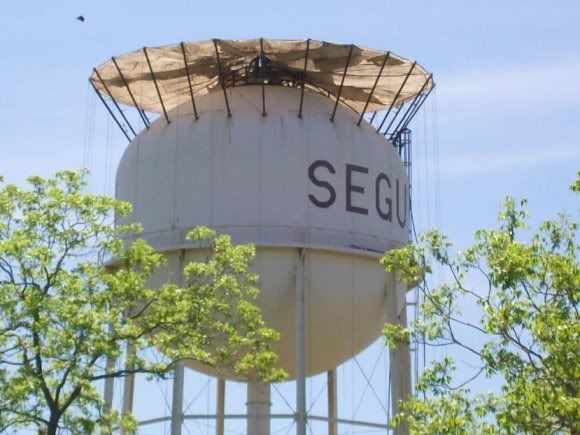 If any can tell me what this is on the top of the water tower in Seguin, Texas, would you please tell me?? We also went to the burial site of Juan Seguin, he helped settle Texas and fought in the battle of the Alamo. It was a beautiful resting place for a hero of Texas.
Just in case you can't read this, it says,
"Wiener Dog Races
County Fair
Last Weekend in April"

This was sponsored by the Buda, Texas Lion's Club.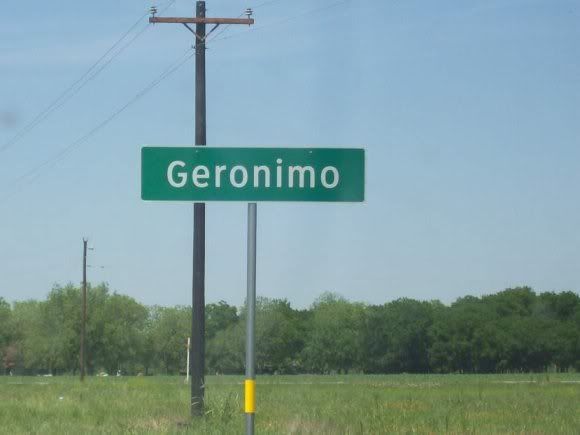 To roundup our list of strange town names, we did past through Geronimo, Texas. There is not much to say about it....but there it is.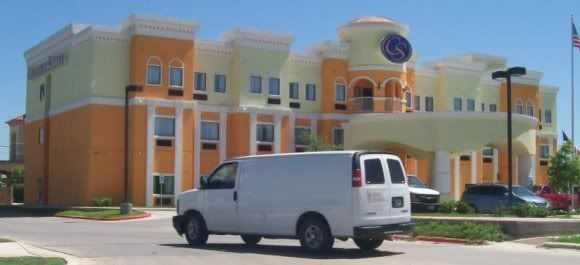 If I had a choice I would buy this hotel and convert it into my house. I would leave the outside almost exactly the same (the hotel sign would of course have to go). I love the colors and the shapes. That silly van pulled in right when I took the picture and I didn't get a chance to take another picture. Shoot, maybe I would even leave the bottom as a hotel and let it make money for me!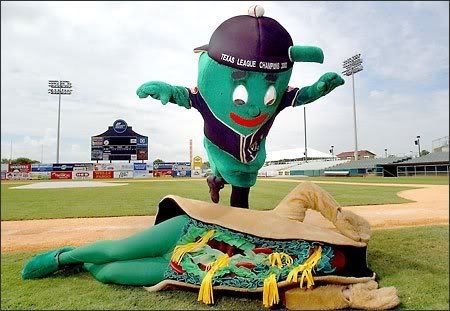 After all that driving we made it to the San Antonio Missions minor league ball game. I love baseball and especially love getting to watch it live. To the right is the mascots for the Missions. (I cannot take credit for the picture. I found it online.) We have Ballapeno the Jalapeno (aka Bally) and Henry the Puffy Taco (named for Henry's Puff Taco restaurant in San Antonio). I love living in an area where there is a heavy influence of Spanish! Unfortunately, the Missions did not win, be we still had an enjoyable time all day long.