Round-trip approximately: 700 miles
Time round-trip: 14 hours (without stops it would have been 12 hours)
Major cities crossed: Austin, Waco, Dallas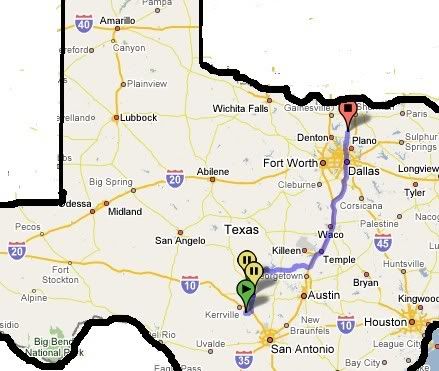 In the last blog my husband and I had finally made it to Celina. Half of our traveling was done. A few miles south of Celina we saw this gate: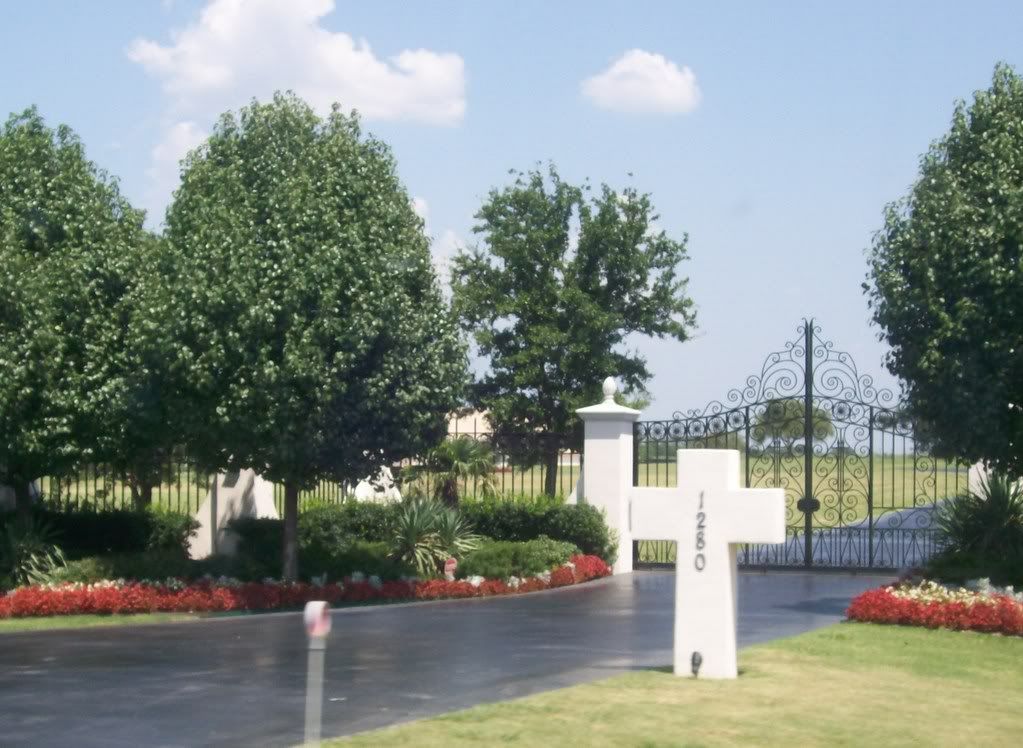 That lead to this house:
Any ideas as to who lives there? I was shocked to find out it was none other than Deion Sanders!! Not only did he play on what many people in Texas consider the best football team ever, Dallas Cowboys, but he at one time played for my precious, precious Atlanta Braves!!
GO DEION! GO DEION! :)
On to the soccer game!!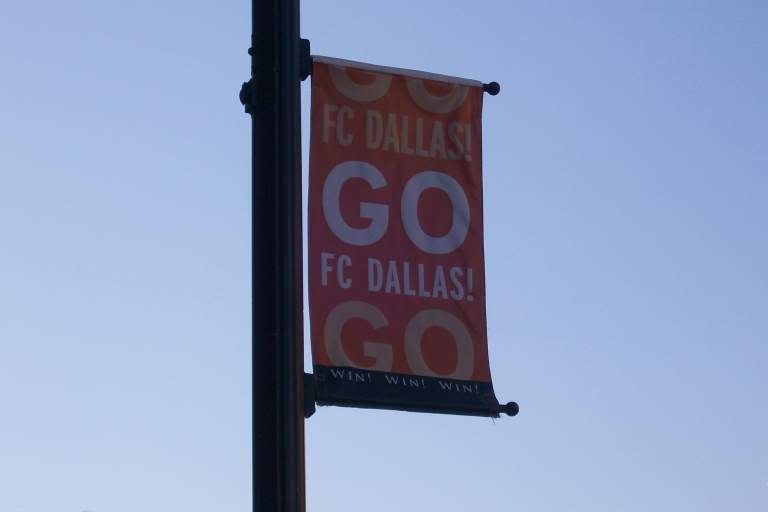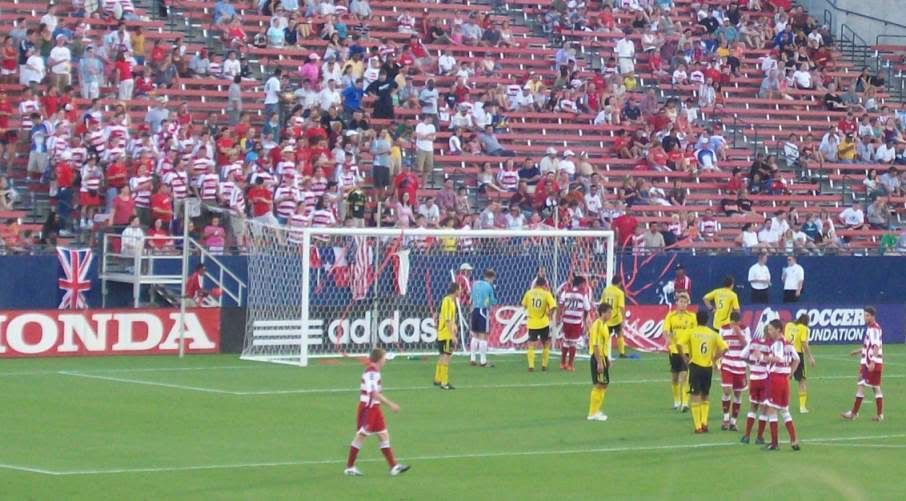 Here is the headline of the sports page the next day.

FC Dallas rallies for dramatic win over Crew
Down a man, FC Dallas stuns Columbus in extra time

The video doesn't do the game justice, it really was an awesome game.


We had a great time at the soccer game, but we had an even better time getting to be with family. That is always nice when the family your are going to see is sane. :) Some of you will understand completely what I am talking about.

After too short of a time period we had to start on our way home. There wasn't too much that made the trip exciting. We did see this: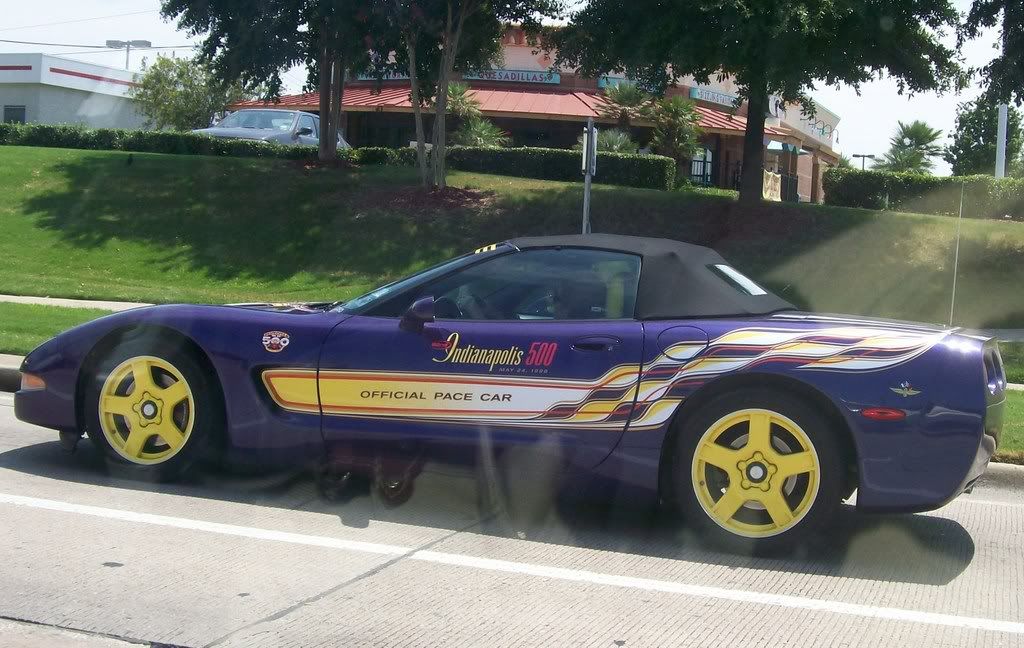 Much further down the road we headed off into the sunset towards home.