After going to bed at around midnight, I got up at 5 AM to get ready for the new traveling day. Around 6 we were ready. We said our goodbyes to family who let us use them as a hotel. :) Bless them, as that cut off about 300 miles from our trip for the next two days. So for your holiday travel I recommend: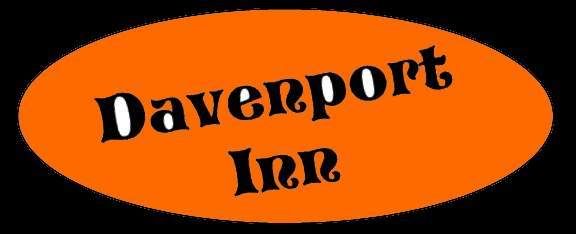 We stopped here for breakfast.
Look how nice this restaurant was decorated! Can you believe that this is a McDonald's?? Need proof?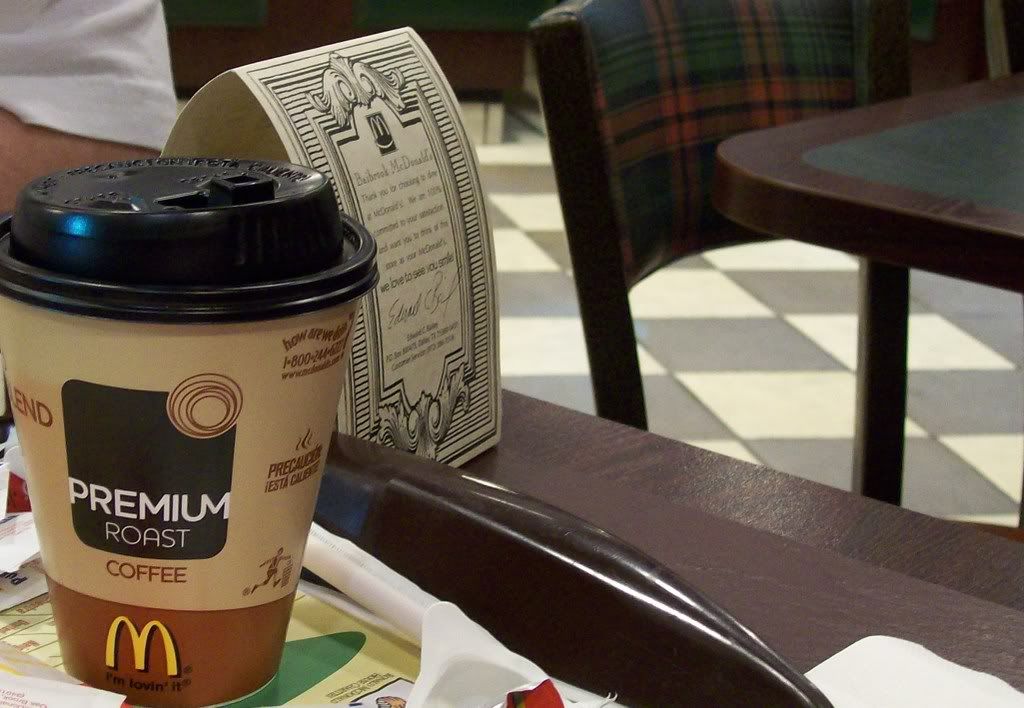 So if you want a nice McDonald's you need to make trip to the one in Princeton, Texas (pop. 5600).
I drove again, while Frankie slept.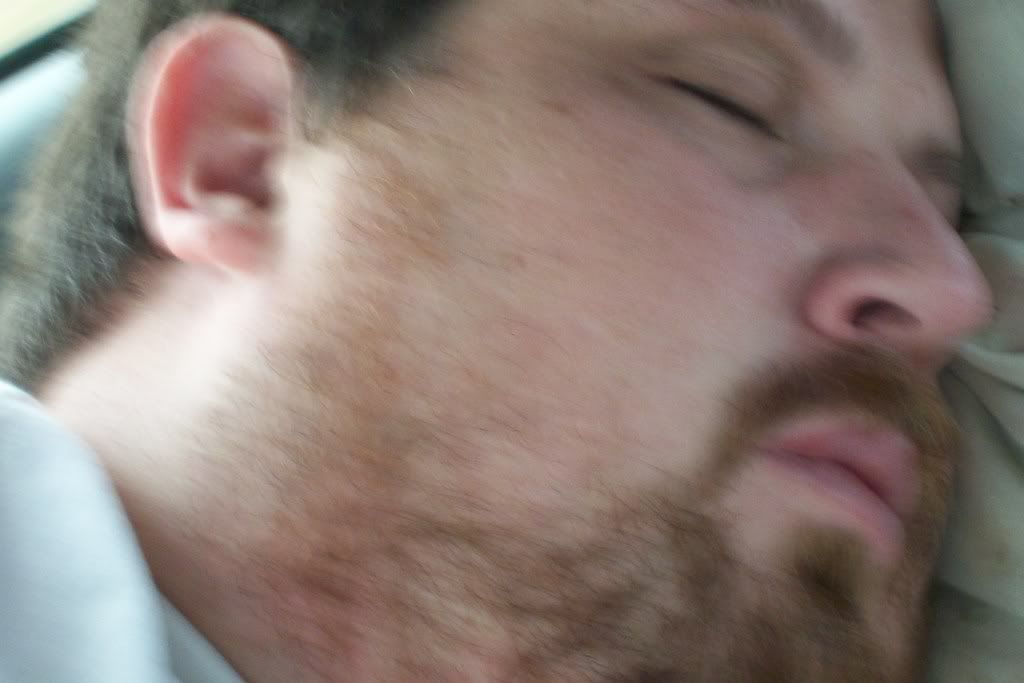 There was not much in the northern part of Texas to talk about. The trees did start changing to pine trees.
The closer we got to the border of Texas-Arkansas it got cloudier and cloudier until Texas could stand it no more and shed tears that we were leaving her. We promised her we would be back and that we would stay true. She is our love and we are loyal to her and her only. I hope she will be okay while we are gone.
We got to Texarkana after 2 hours and drove down State Line where one side of the street is Texas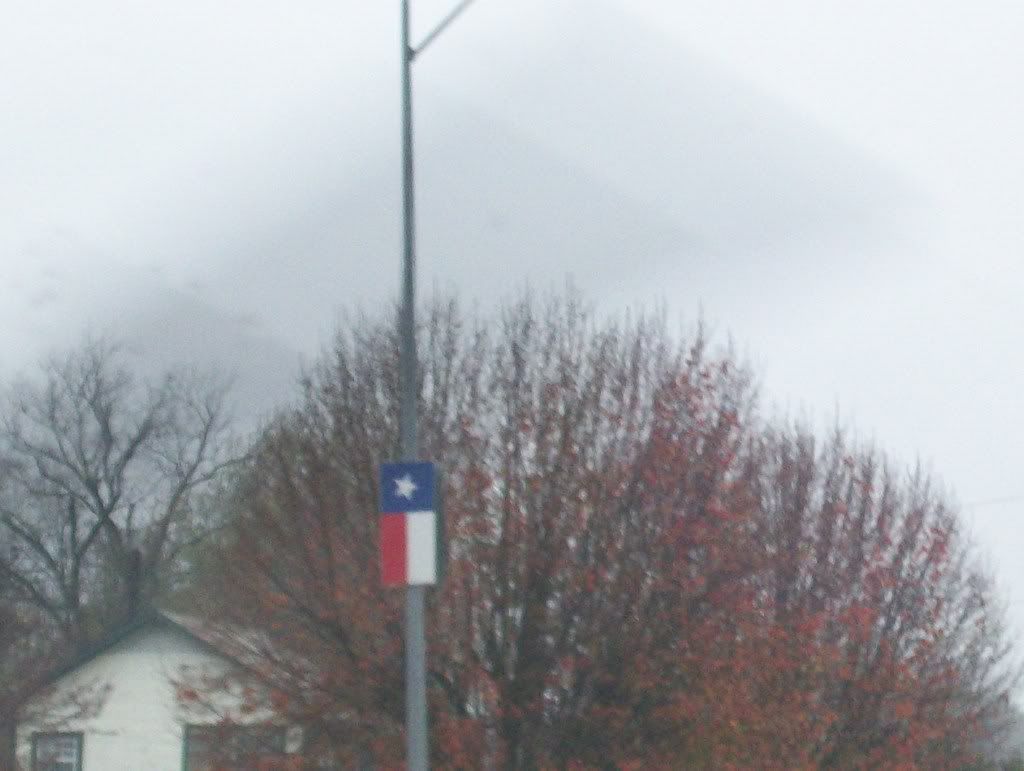 and the other is Arkansas
(notice which side looked nicer!!) to the post office where we took these pictures.
Half of the town is in Texas and the other part in Arkansas, which brings up so many questions for me.
How does the government work there? It has to be set up slightly different that a normal town, I mean different states have different laws and here is this town that sits in two different states.
After the photo opportunity (Frankie finally drove so I could take picture safely) we headed into Arkansas which welcomed us by pouring every last ounce of water on earth onto us as hard as possible all the way to Little Rock.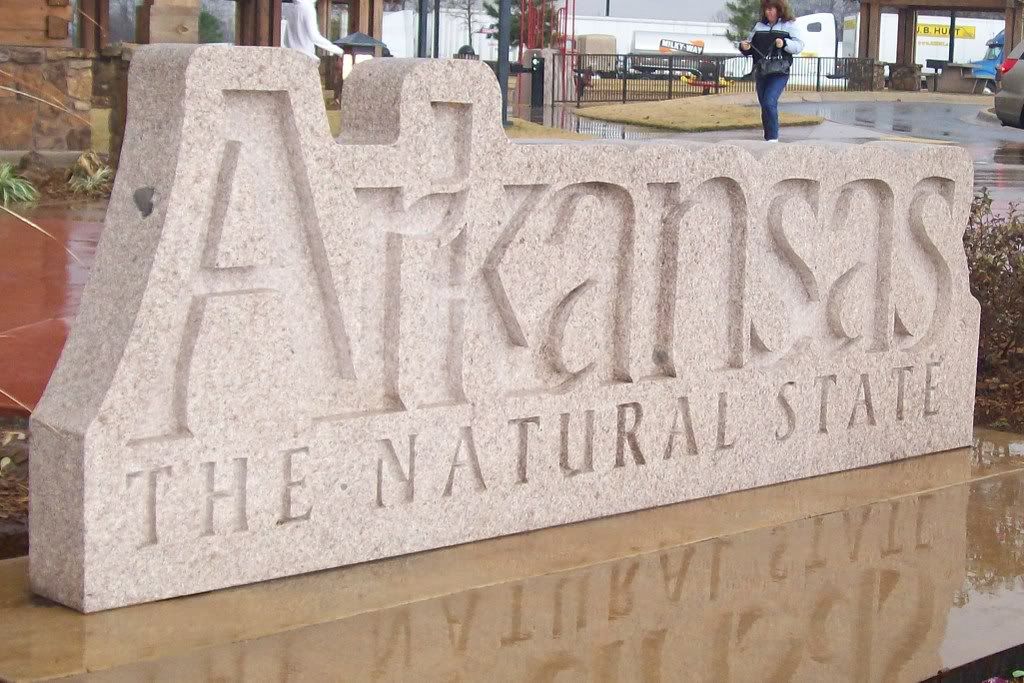 It was clear sailing after Little Rock all the way to Memphis, Tennessee. The welcome center in Memphis was awesome and had a great vibe! They had HUGE statues of Elvis and B.B. King.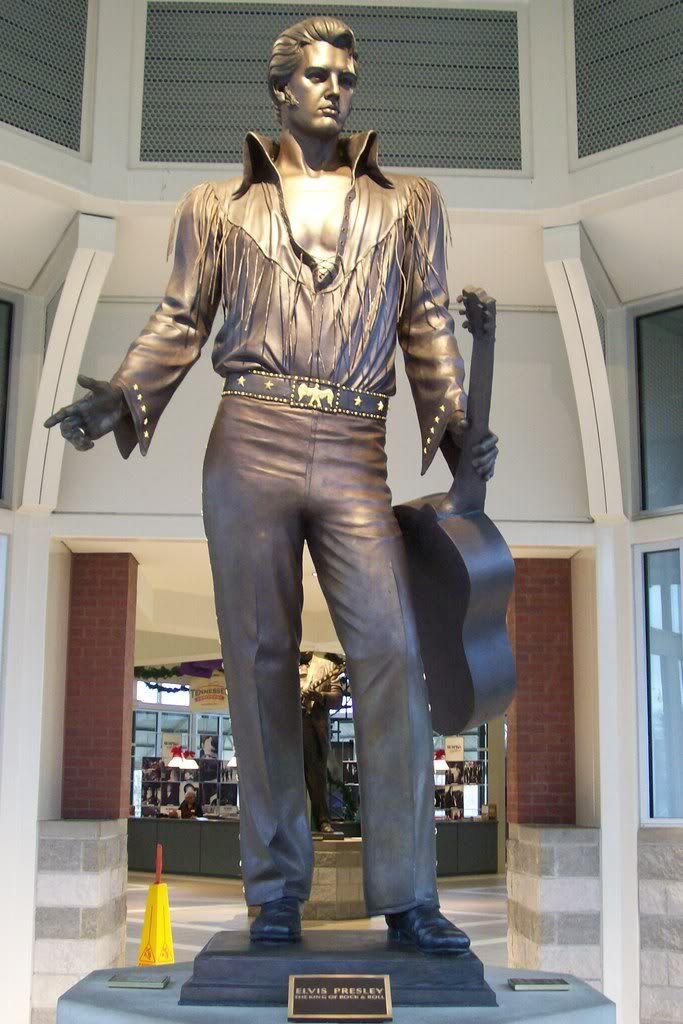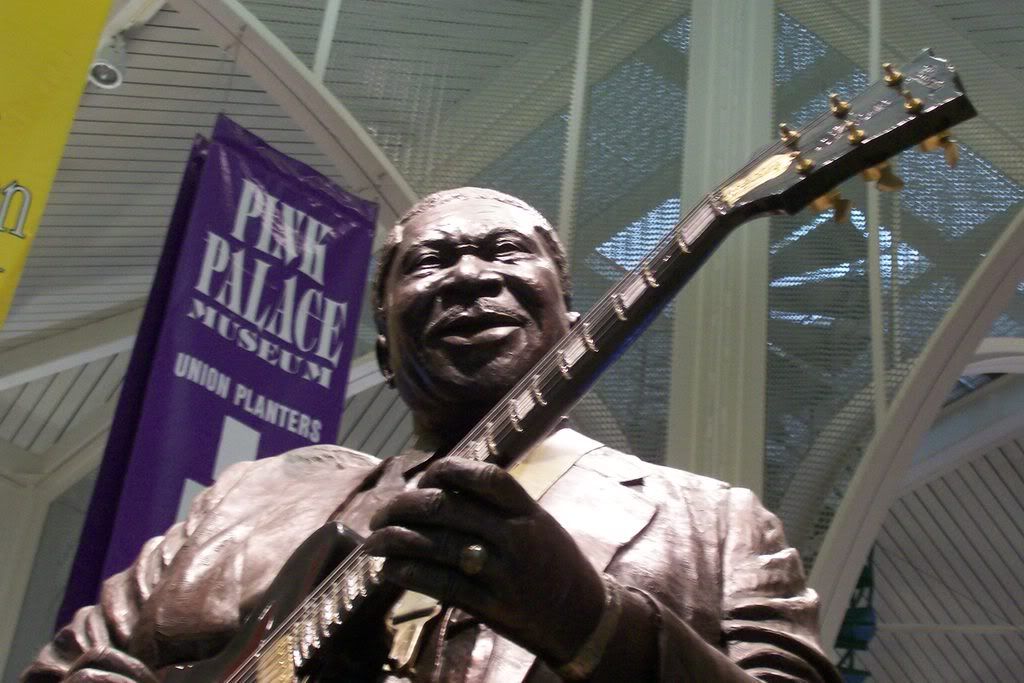 Things were going smooth through Tennessee until we got 40 miles outside of Nashville (with over 200 miles still to go to get to our hotel!) We came to a complete stop on I-40 East for about 10 minutes then the ambulance came speeding up the shoulder of the road. Slowly the traffic started back up and we passed the problem, but I don't think it was a wreck, not sure what happened. So with that far in our memories already we got about 20 miles to Nashville and again the traffic on the Interstate came to a dead stop. We sat there for over TWO AND HALF HOURS. Cops sped by on the shoulder, fire trucks, ambulance, and a few idiots who thought that their time was more important than anyone else's. We made the best of it, but it got tiring after awhile and the dream of getting to Nashville seemed to be fading let alone getting past Knoxville where our hotel for the night was. We found out the road was closed due to a wreck involving seven tractor-trailers and seven cars and unfortunately one person lost his life.
We thought about getting a room in Nashville, but we would have lost our money from the hotel we had already booked and paid for further down the road. We stuck it out and kept on trucking.
We past the Eastern Time Zone and all the sudden the rain let up some and we ran into a thick fog. It was very freaky that it happened right after passing through the that time zone! It passed as quickly as it came and we continued on.
FINALLY at 12 AM (1 AM Eastern time) we reached the hotel. We were thinking of splitting tomorrow's drive up into two days, but we think we will just get some sleep tonight and get there later tomorrow than planned...but at least we will be there. We are going to play it by ear tomorrow, we aren't sure of how the weather will be.
I am pooped and going to bed. A domani! (See you tomorrow!)