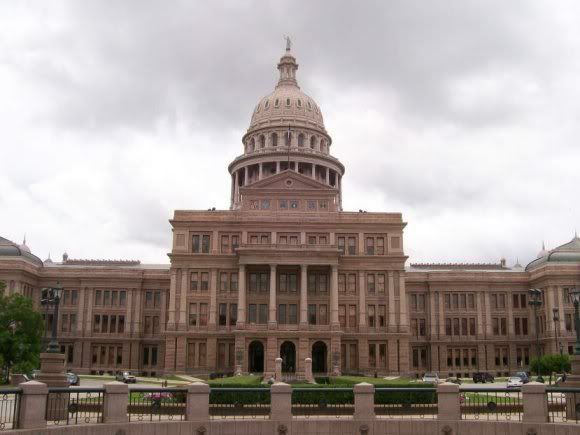 My husband and I went to the Texas State Capitol on Sunday. We don't live very far from Austin (the capital of Texas) and we were just driving down I-35 when I saw it so we took a detour.
Now this is just sad to say, I have lived in Texas all my life and I have never been to the Capitol. In fact, I have been to the Capitol of Connecticut, but not my own state!
We were surprised that it was open, was free, and we could go anywhere we wanted in the whole building without anyone batting an eye! There were DPS troopers around, but later we found out that wasn't even normal.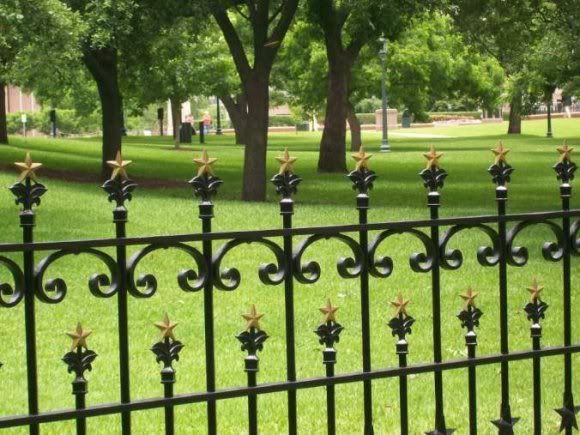 The first thing we were greeting with was the fence surrounding the grounds.
Next, the main attraction is the dome, It is beautiful on the inside. I don't think you can tell from this picture, but around the star is the word TEXAS. I couldn't keep looking up at it because I would get dizzy. It was so high!
Below is two of Texas' heroes.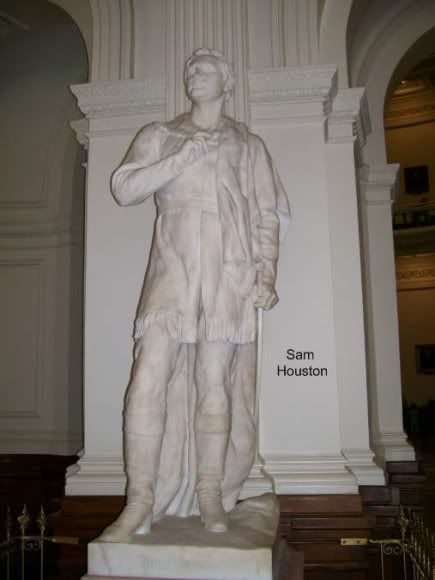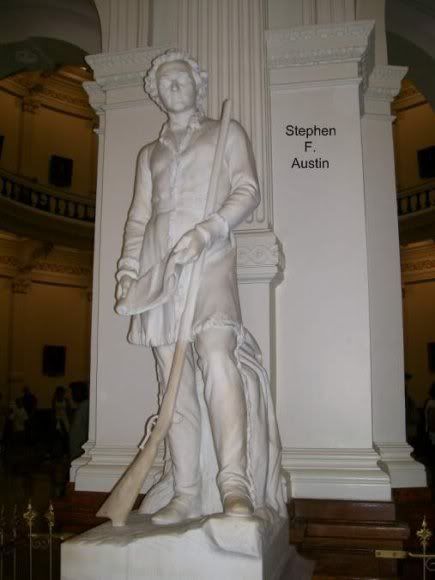 I really loved all the hardware and decorations in the building. It is so detailed. Here are some examples: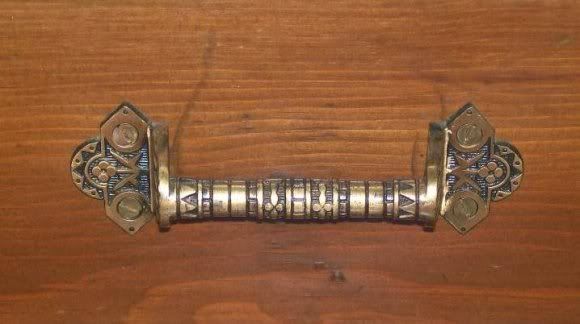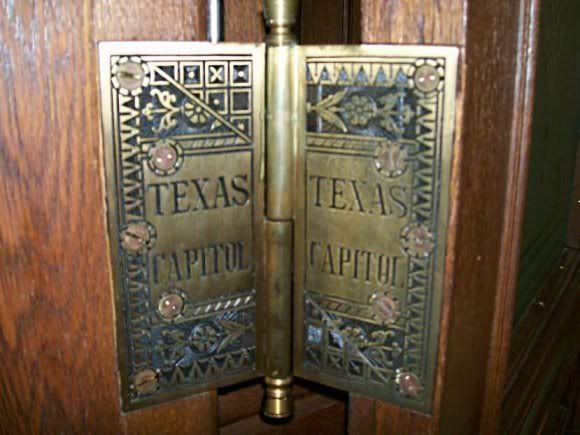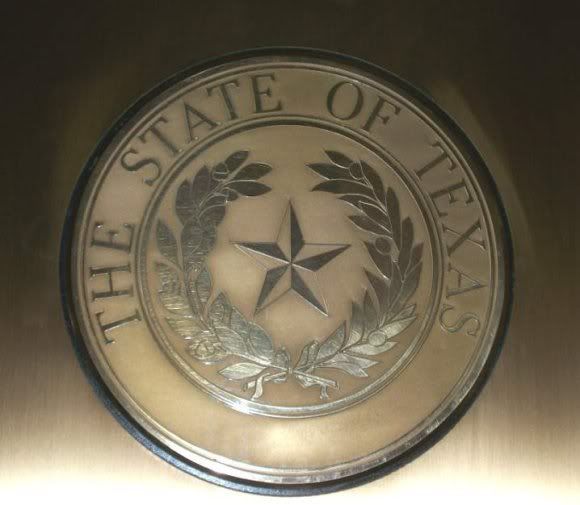 We were in luck this Sunday the Texas Representatives were in session. They were meeting to try to get everything done before their year was up. Someone told us that they would probably have to have three more sessions, and each session lasted about a month. We were allowed to go in and listen, we could take pictures as long as there were no flash. So I of course, took a picture.
After a prayer and the saying of the Pledge of Alligence and the Texas Pledge, the first topic that came up was why they were meeting at 2 PM instead of 10 AM or earlier. The Speaker stated that it was out of respect for those who went to church. The notes for Sunday that were posted on the Texas Legislature Online stated: "Once again, some members chose to divert the House away from important matters ..."That was very obvious as they continued on with the session. We left after a little while and it seems we didn't miss a thing. Still, getting to see that in person was very interesting. If you get a chance you should definately take a trip to your state's capitol....or just come to Texas'...it is very cool!