Saturday was the long awaited San Antonio Rodeo and Stock show day that Frankie had bought us tickets for! YEEEHAAWWW!!
So despite the traffic, despite the crowds, despite the heat (yes, that is right the heat in February!) we manage to have a good time. The Spurs were on their rodeo road trip so the AT&T center had dirt thrown down and chutes put up. We got there a few hours early so that we could walk around and look at the exhibits, animals, and shows. I want to share some of what we saw.
While we were waiting for the shuttle to take us to the AT&T center I saw this: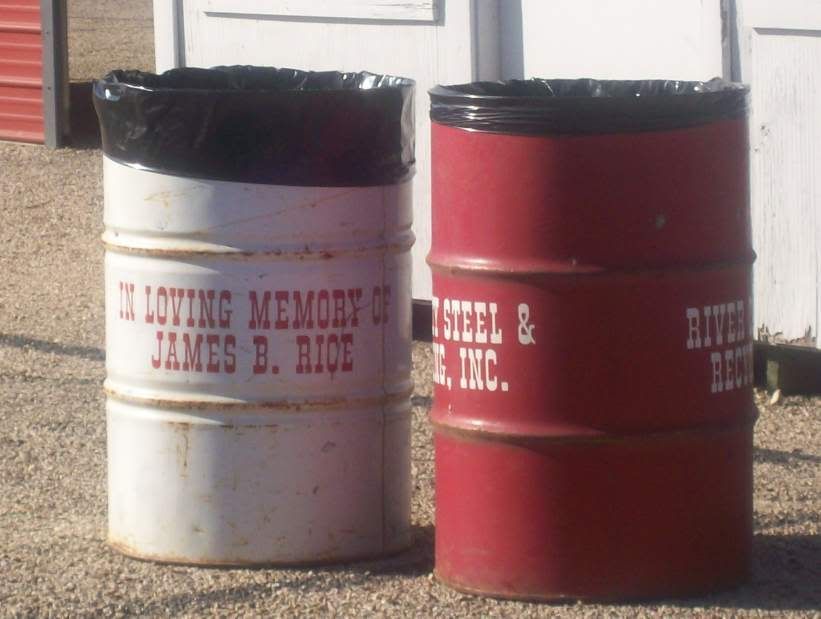 I don't know this person and while it is a very nice gesture to remember someone...did it have to be on the side of a trash barrel?? Some how that just negates the whole in memory part...makes you wonder what exactly he was being remembered for!
So we finally got over to where we needed to be and we walked around looking at this and that. We went over to see some of the animals. I highly doubt this sheep was being shown. I am sorry, but that poor thing was UGLY with his reverse buck tooth self! Plus, he just kept staring...it got to be a little freaky after a few minutes.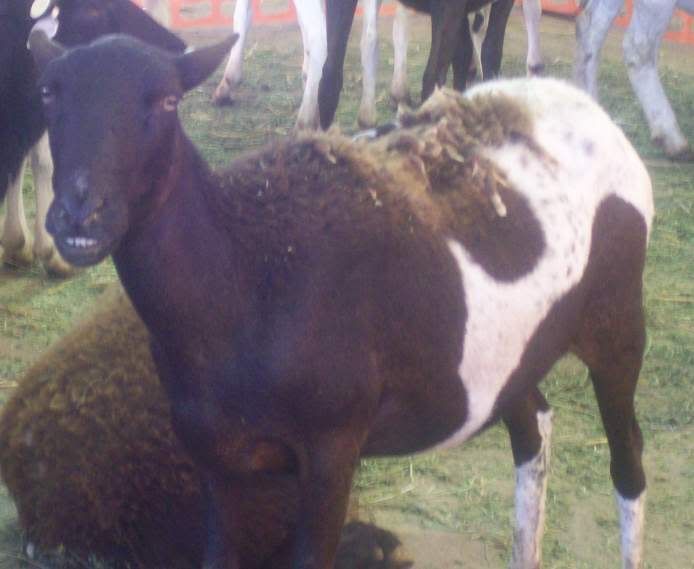 We followed this up with more animals at the petting zoo. This is always an interesting experience with the animals knowing exactly what the humans are in there to do....feed them! It causes some pretty ingenious ideas on the part of the animals. Take for instance this little fellow (Note: There is no sound on any of the videos except the last one.)
One more thing before heading into the rodeo: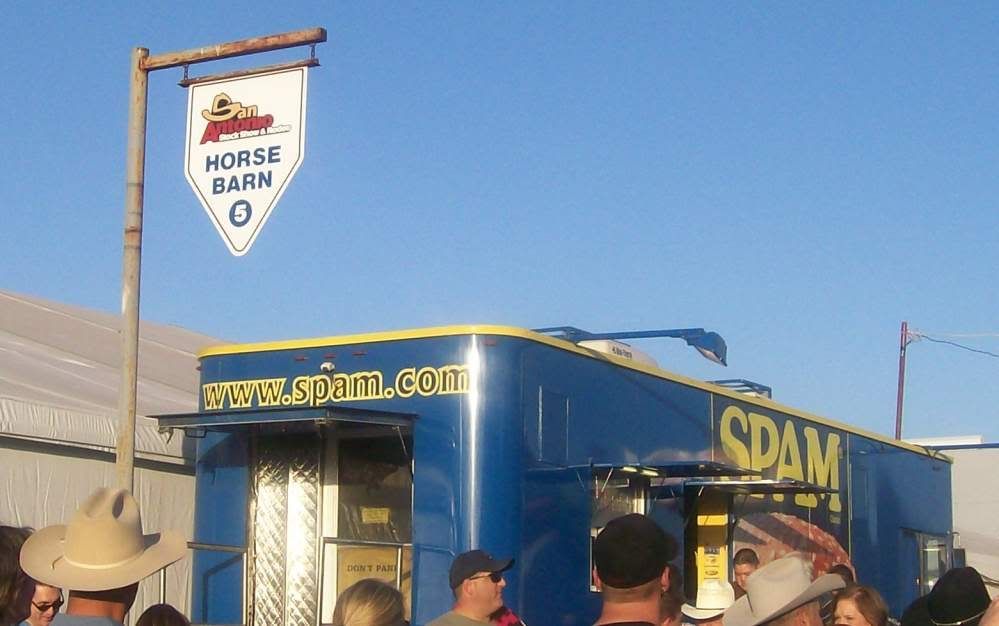 The proximity of the Spamobile to the horse barn, certainly raised some questions. Chew...errr...think on that for a second while we head on over to the rodeo!
Thanks for coming out to the rodeo, now for the concert you have all been waiting for!!!



LYNYRD SKYNYRD!!!!!

Thank you, Dad, for teaching me good music! I must say here though, there are only two of the original band members of Lynyrd Skynyrd in the band now a days. So it is not quite the same, but still it was great!
It was funny, twice during the show the lead singer held up the Texas flag and he had it backwards (at least it wasn't upside down). I bet he wondered why people were not hollering quite as loud as he thought they should! :) Here is a clip from the show. It is Freebird, but it is not very clear. I realize that. I think the acoustics were askew due to where we were sitting and there was just a lot of noise around us. Shoot! I, myself, screamed my fool head off a few times! :)