Friday was a great day! It was after all a Friday, there was a book sale at the library, AND I got 2 free tickets to a
San Antonio Suprs
game!
Go Spurs Go!

The seats were closer than any we have ever paid for. Here is a veiw of the court. I know you might be thinking that is not very close, but I was happy! Did I mention the tickets were FREE?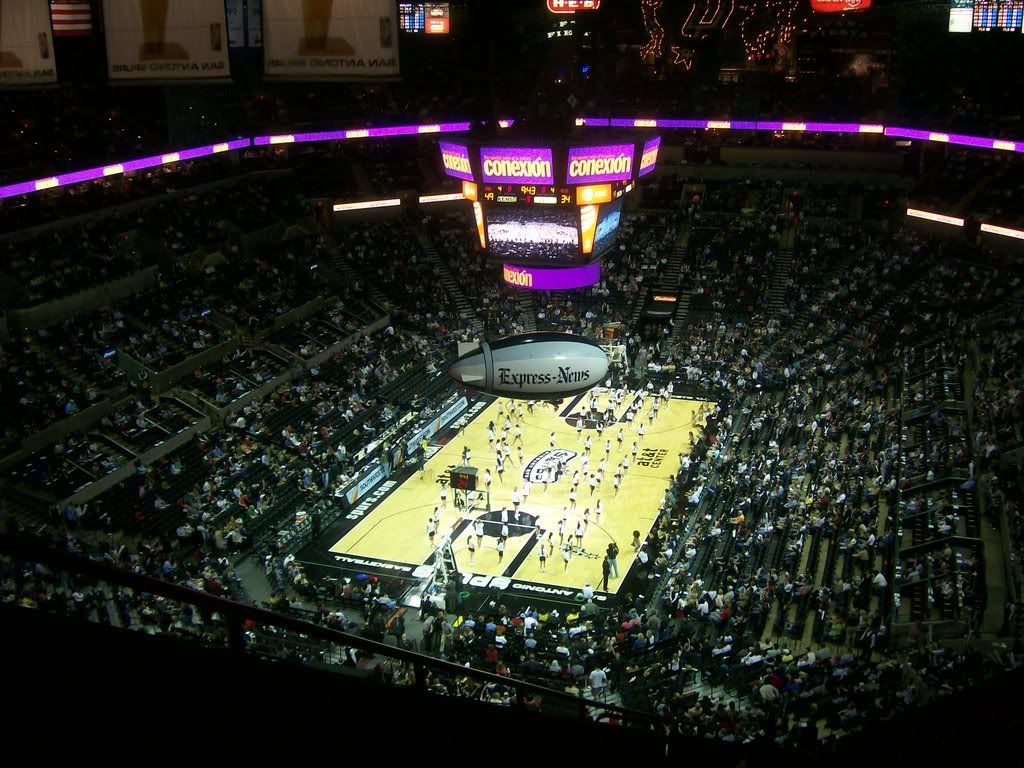 San Antonio and the surrounding areas are Spurs crazy. If you live here and you don't like the Spurs...well it is better to just not say anything.
In fact, they start them young with this addiction.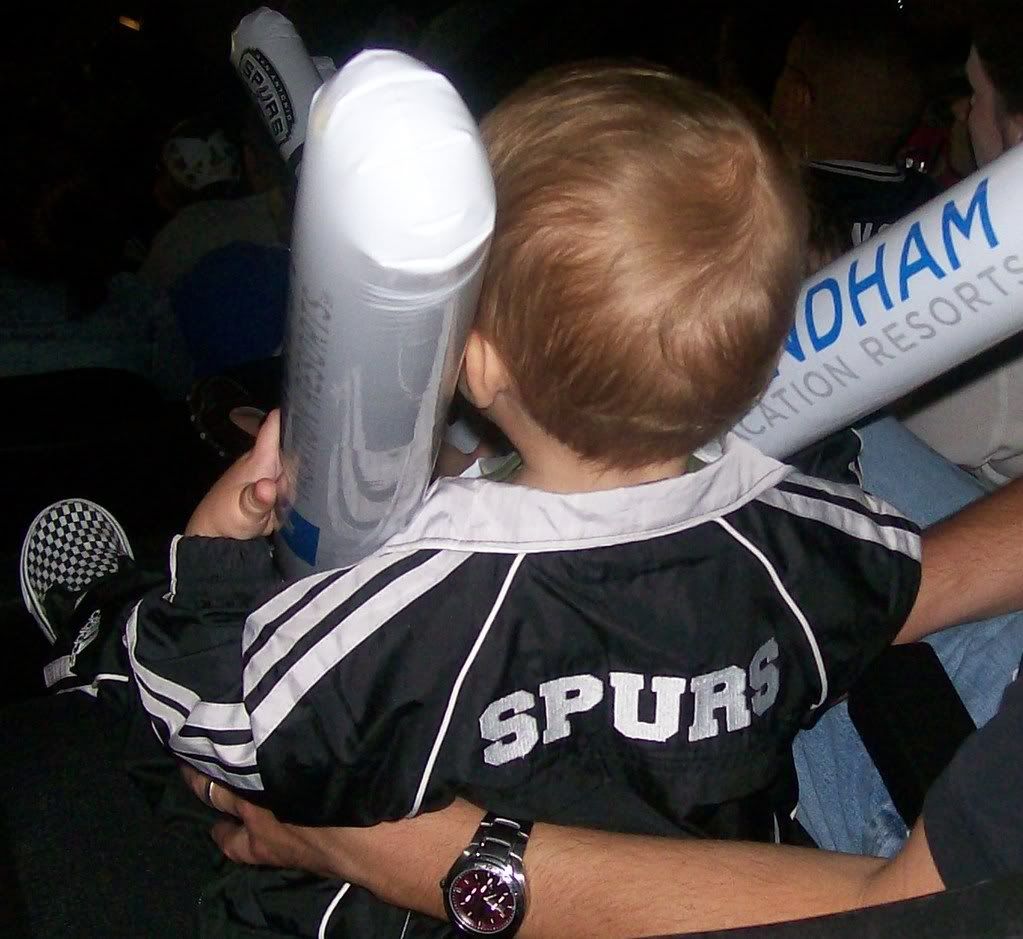 I got to see all of my favorite players!
#21- Tim Duncan; #9- Tony Parker; #20 Manu Ginobili; #12-Bruce Bowen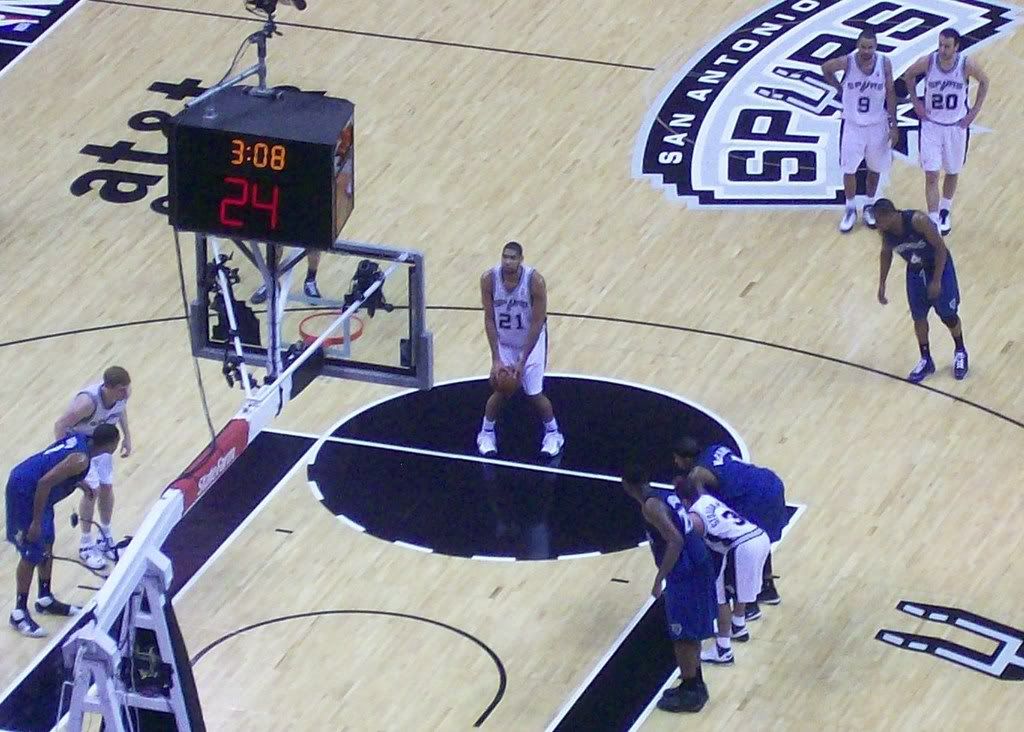 During the second half all the fans that were sitting behind the basket that the Timberwolves shot at were given long ballons to wave as distractions when the team was trying to make a basket.
The Spurs played the Minnesota Timberwolves, who have an awful record, so it was almost a given that the Spurs would win, and they did. So it was a great Friday all around! I hope you have a great begining of April!