Happy St. Patrick's Day! Did you wear your green today? I did, thank goodness I actually remembered! Not that it REALLY matters, but it is fun.
I think our tree even knew it was St. Patrick's Day. I swear I looked at it yesterday and it was bare. Here it is today: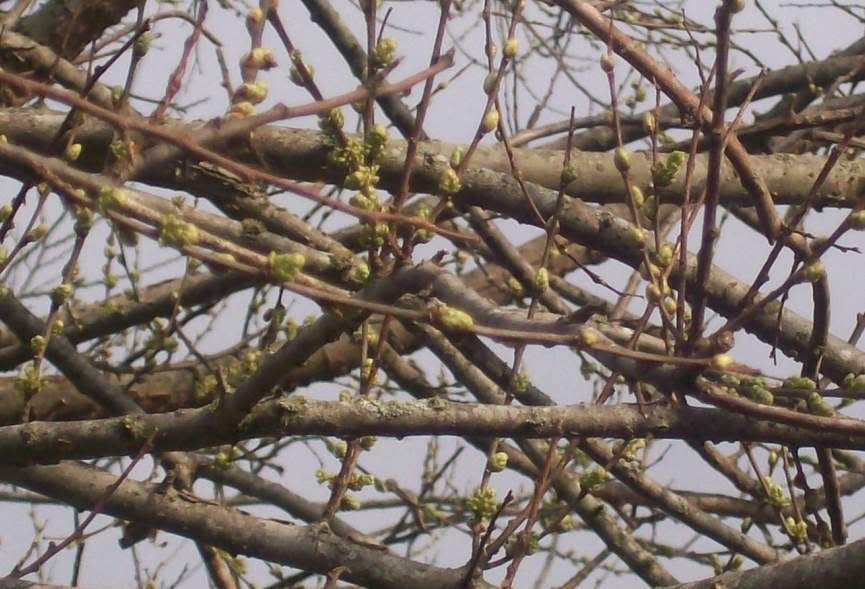 See, even my tree wished you a Happy St. Patty's day!