First things first...Happy Birthday, Mom!!

Sure the topic is almost two weeks past due, but we finally got Internet at our house after not having it for a MONTH! I almost didn't make it....
Frankie and I decided to travel to Alpine, Texas for Christmas this year. We just love it there. I went to college at Sul Ross State University. Go Lobos! Frankie attended there for awhile as well. It is also the place where Frankie asked me to marry him. Awww.....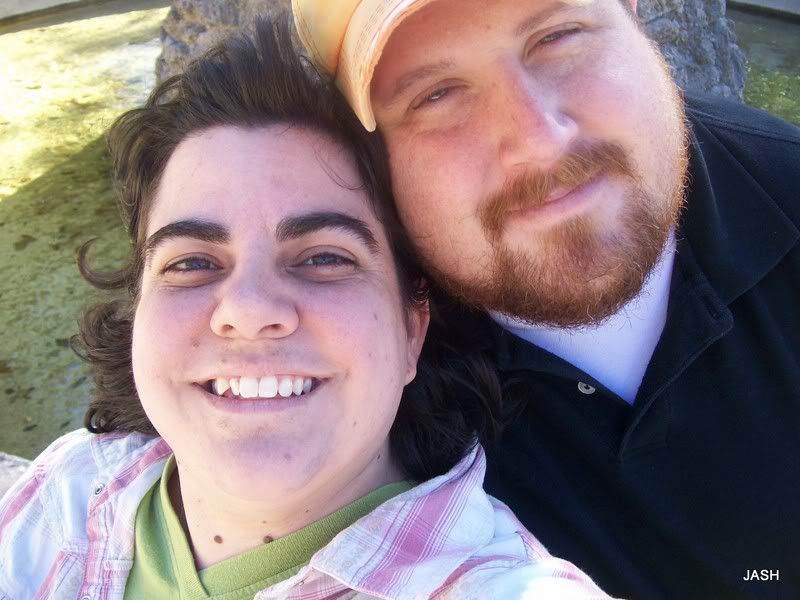 And here we are 8 years later in the same spot,
but barely because the wind was blowing very hard...
good ole west Texas wind!
The whole area is beautiful. We traveled to the surrounding areas including Big Bend State Park and a quick side trip to Ojinaga, Mexico. It was quick because we saw the Mexican army in a truck in full camouflage with machine guns...that was all we needed to see to say, "Vámonos! Adios Mexico!"
We had a great time, put about 1300 miles on the car without leaving Texas (except for the short trip to Mexico), and enjoyed seeing the area again. I am going to let the pictures speak for themselves. Of course, I may have to throw in a comment here or there.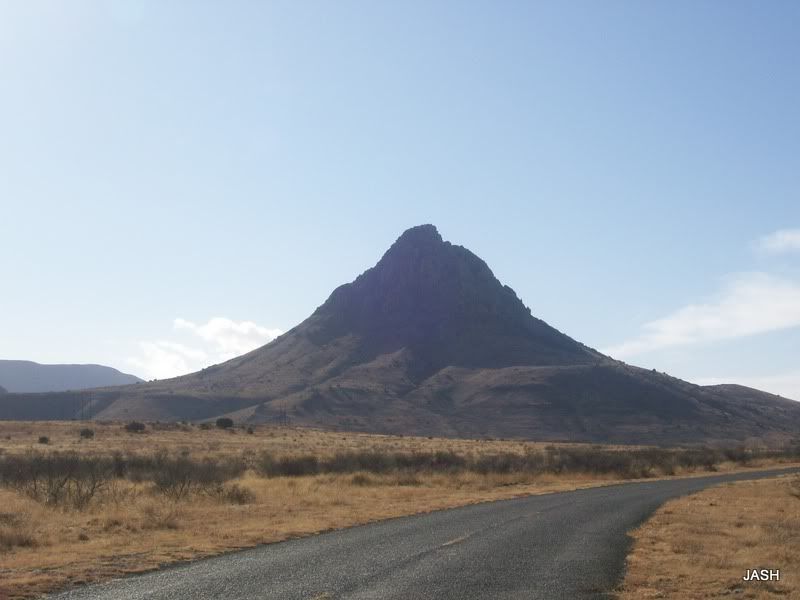 Mitre Peak - Ft. Davis, TX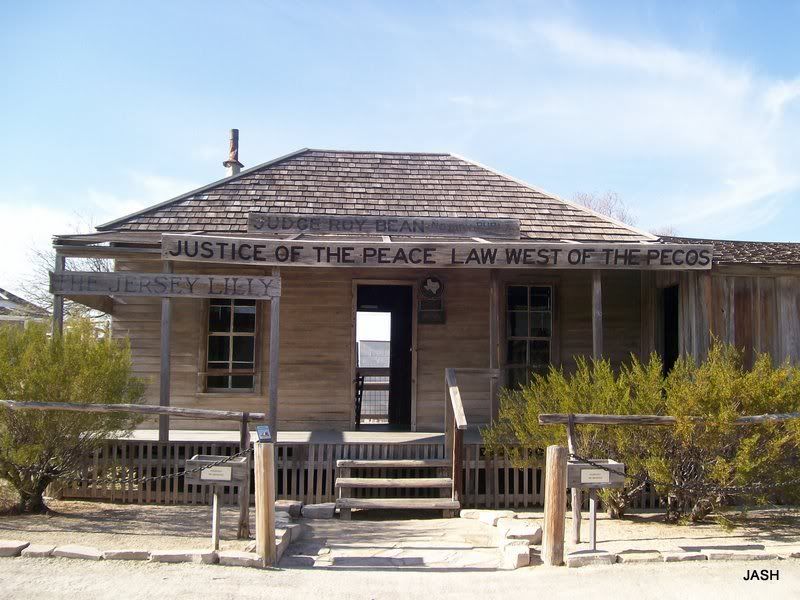 Langtry, Texas - Home of Judge Roy Bean
Scenes from Big Bend State Park where it was in the low 80's for the temperature and yes this was around Christmastime in the NORTHERN hemisphere:

Purple and Green Cacti

Rio Grande River

Sunsetting in Mountains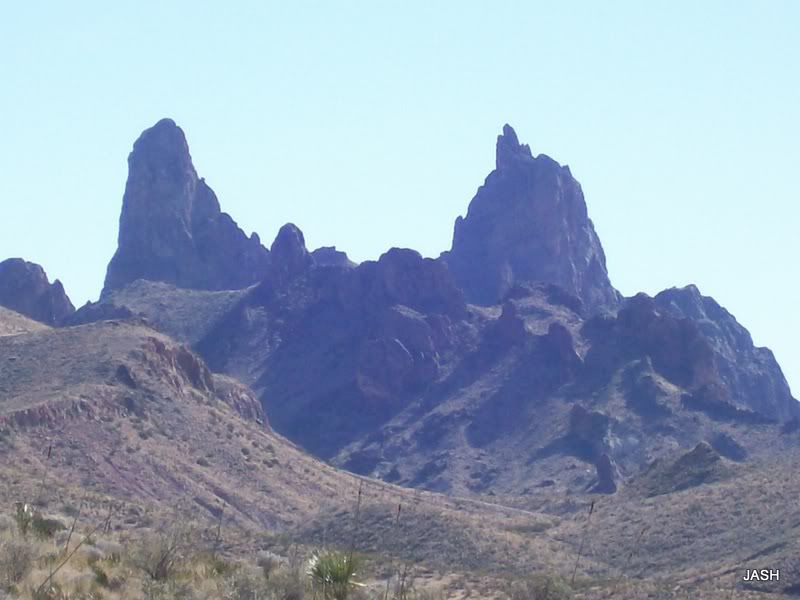 Mule Ears Mountain
Now for the super short trip to Mexico: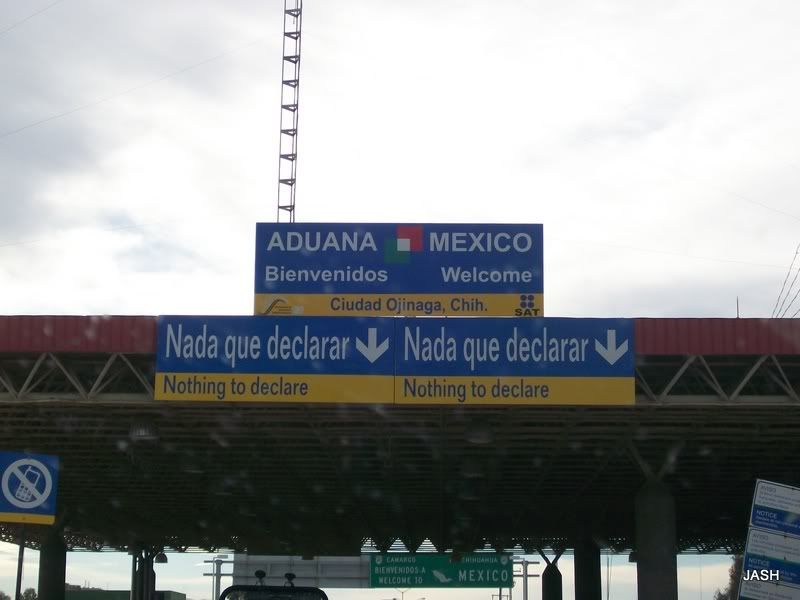 We had nothing to declare coming or going!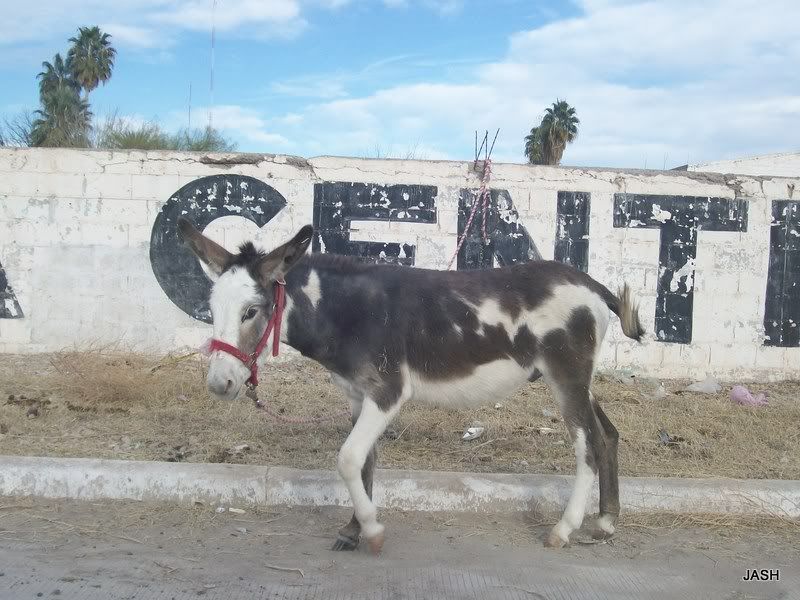 The cutest Mexican donkey ever who was tied to a fence and in the road for some reason.
After four days away our time was up so with one last glorious view we returned home.
I hope you had a great Christmas and your New Year will be the best ever!